Praise for and Photo Protocol from @JohannesLink's Class on Test-Driven-Development
Johannes Link just finished his Test-driven Development classes (both introduction and advanced methods) at FAU, facing an audience of regular students, Ph.D. students, and industry participants.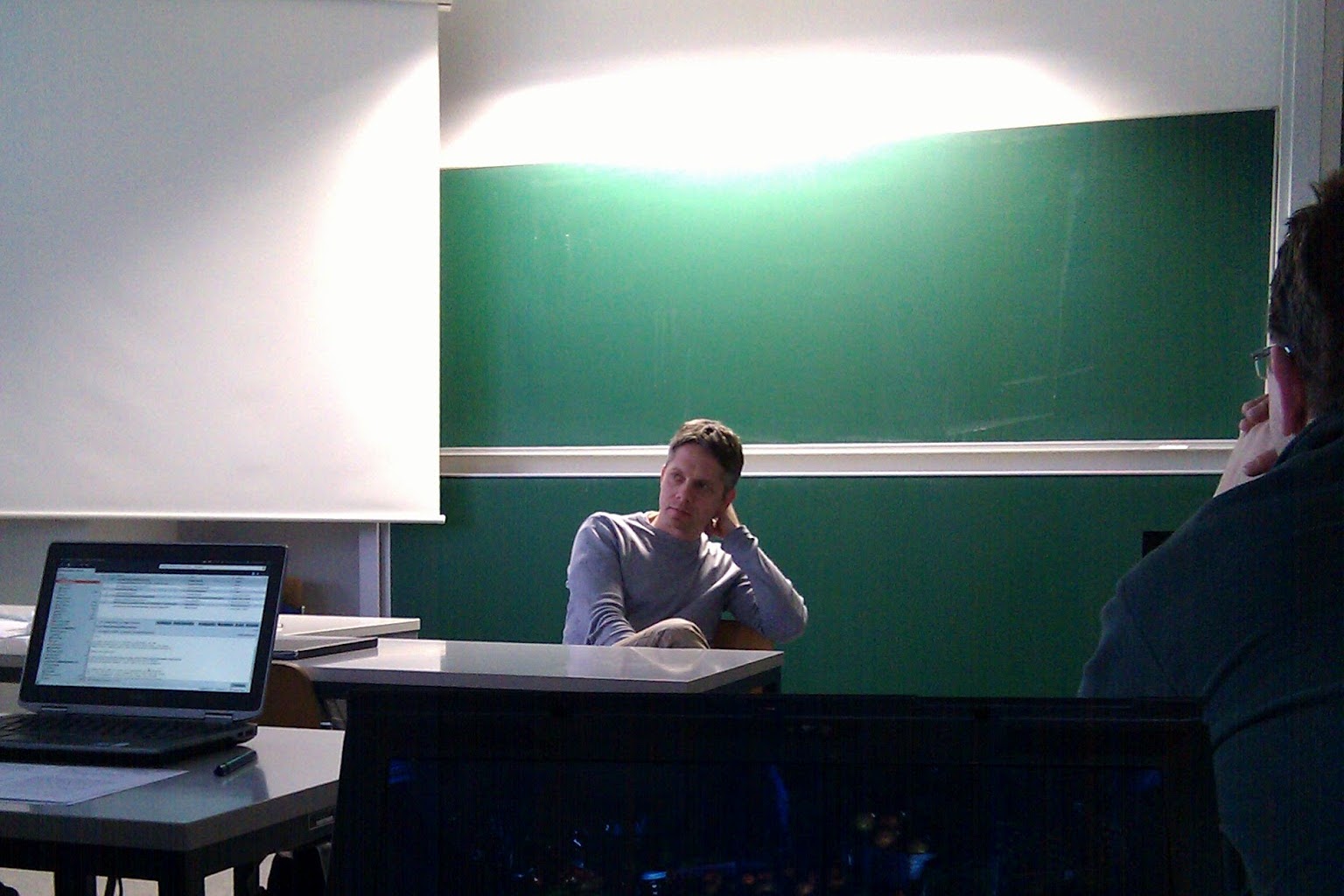 The class evaluation shows that not only did participants enjoy the the class but were asking for more. Selecting from several similar comments:
Vielen Dank, dass diese Veranstaltung angeboten wurde. Ich denke, dass ich viele neue Dinge gelernt habe.
Wir wollen mehr :) Gerne über agile Methoden oder andere Themen!
Valentin Hemmert, engineering manager at Herzogenaurach's own WeWebU, provider of the OpenWorkDesk open source enterprise software, writes:
Es war sehr interessant und informativ. Es wurden viele Themen und Aspekte angegangen, kompakt und doch so effektiv. Die Theorie wurde mit vielen praktischen Beispielen ergänzt, was sehr gut geklappt hat: Eclipse, Workspace, Libraries, Code Snippets, Handouts, Fotoprotokolle… Es wurde nicht soviel auf Tools eingegangen oder was ist das Beste in jedem Fall, sondern generell gehalten. […] Die Organisation und Räumlichkeiten waren auch super. Was ich noch toll fand, mich im Bereich einer Universität zu bewegen, mit Studenten/Promovenden und dann noch welche aus dem Business Leben – eine gute Mischung um sich technisch gedanklich auszutauschen. […]
Below, please find the photo protocol of the workshop contents. (This is mostly for participants. If you are feeling gutsy, feel free to shower praise in the comments! :-)