The 2014 AMOS Projects are off to a Good Start!
We formed the student teams, met the industry partners, and set up shop. This semester, we are looking forward to a Sailing Race Course Designer app (SAP), a Hospital Wound Management app on multiple mobile devices (Develop Group), a Key Figures Management Dashboard service (Solyp), the Green Energy Cockpit for the manufacturing industry (collaboration with FAPS), and a novel Document Management System (OSRG).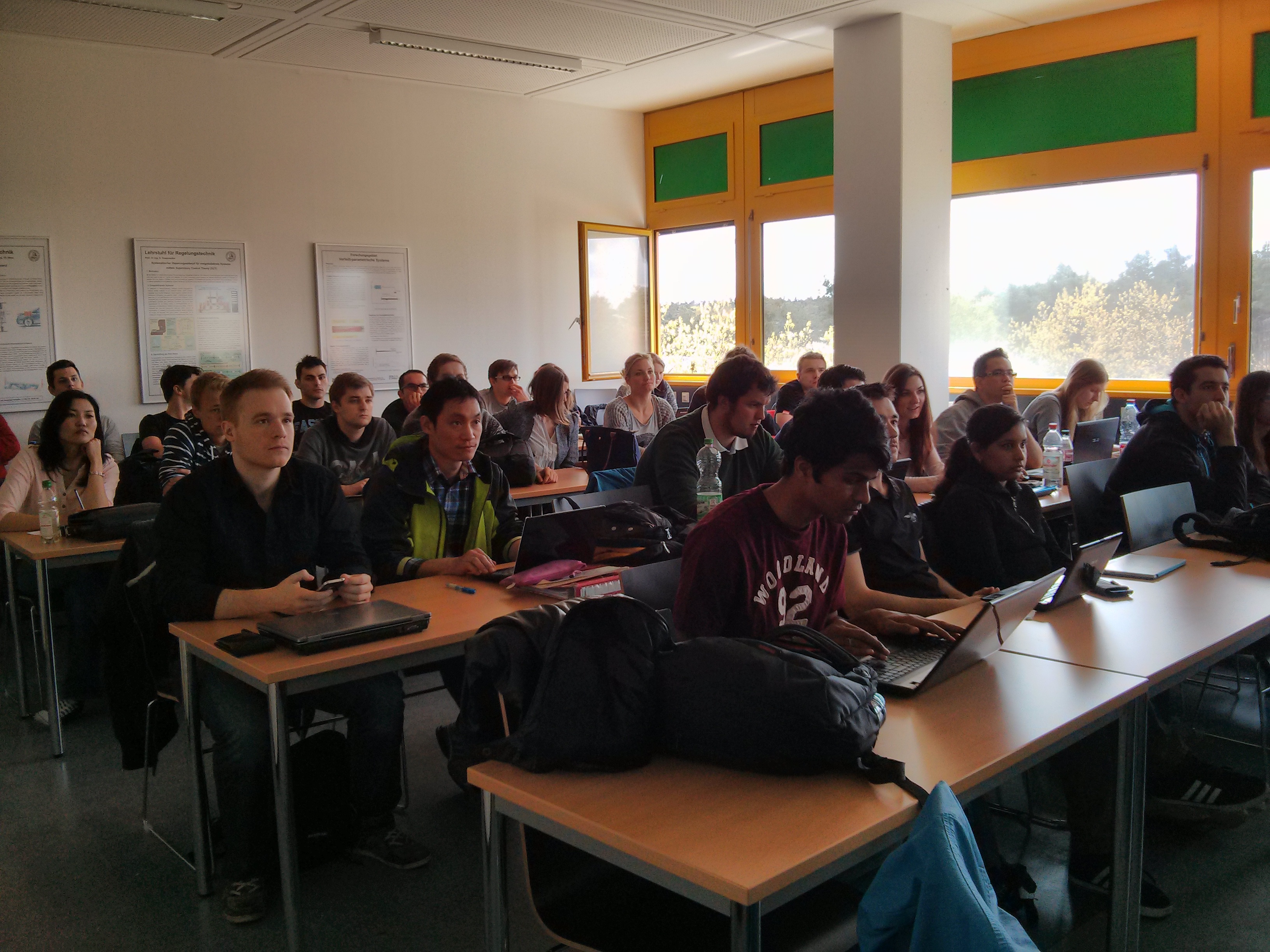 We finished the technical tutorials; below you can see Hannes Dohrn lecturing about the use of git as well as branching and collaboration models based on it.