First winner for best explanation of "who stole this poster?" mystery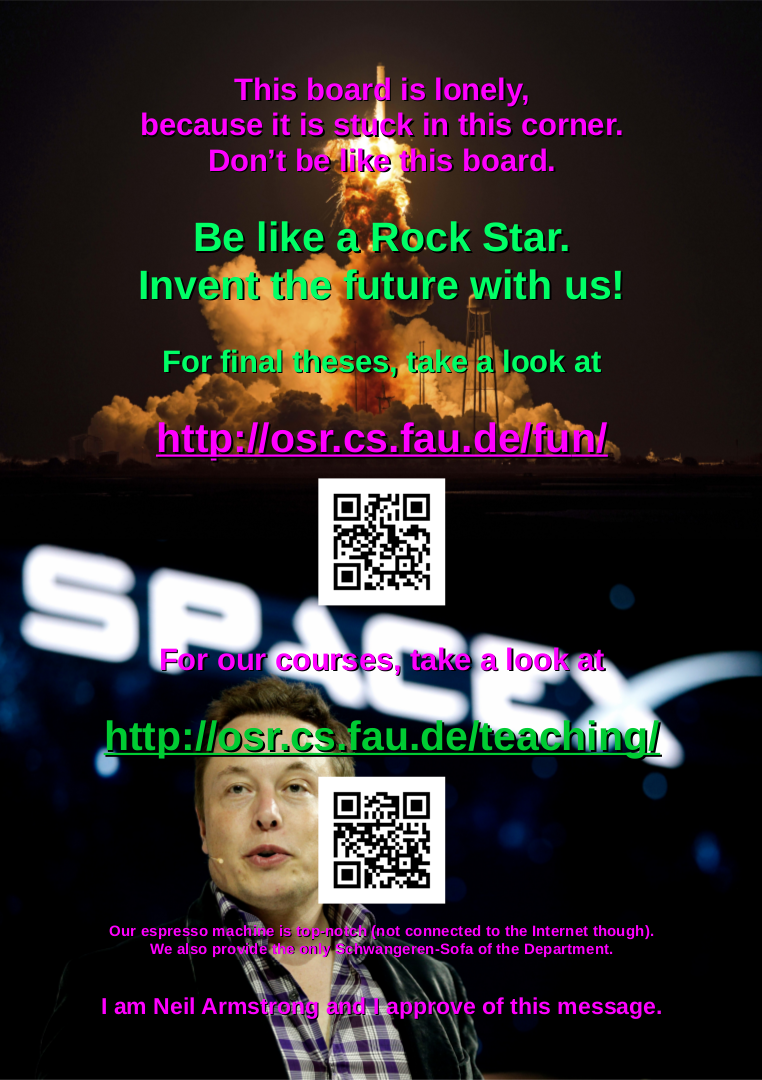 We are happy to announce this week's winner of the competition to find the best explanation for our missing poster.
The winner is Michael Weber. This is his ingenious detective insight into what might have happened (in German):
Auf mysteriöse Weise verirrte sich eine Gruppe Designstudenten ins blaue Hochhaus (der Anblick von außen hätte sie eigentlich abschrecken sollen..). Als Teile der Gruppe beim Anblick der Farbkombination des Postertexts in Ohnmacht fielen, tasteten sich die Anderen mit geschlossenen Augen in Richtung Wand vor und entfernten mit letzter Kraft das Poster um weitere Kollateralschäden unter empfindlichen Künstleraugen zu vermeiden. Wenn noch etwas Anstand vorhanden gewesen wäre, hätten sie das Poster wenigstens durch eine neue minimalistische Version im Bauhaus-Stil ersetzen können. Schade eigentlich. ;)
As always, we are amazed about the superior intellect of our students. Congratulations, Michael!