Upcoming Industry Talk on Agile Architecture by Gerhard Müller of TNG Technology Consulting GmbH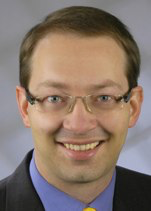 We will host an industry talk on "Agile Architecture" in AMOS, our agile methods course.
by: Gerhard Müller, TNG Technology Consulting GmbH.
about: Agile Architecture
on: June 15th, 2016, 10:15 Uhr
at: H10, Erwin-Rommel-Straße 60
as part of: AMOS
Abstract: Software Architecture is important. However, to create and maintain a good software architecture of a system is non-trivial work, especially when business models, partners and complete markets are changing or new possibilities emerge. The talk shows what you have to consider when you conduct architectural work in these exciting times.
Speaker: Gerhard Müller has studied computer science at the Technische Universität München and is co-founder and partner of TNG Technology Consulting. He has been involved in enterprise software development for 15 years, especially in agile projects. During this period he has repeatedly realized that good software is indeed a prerequisite for the project and the product success, but this alone is not sufficient. Just as important and often even more challenging is to keep a close eye on business, markets and customers.