Upcoming Industry Talk on Product Management by Markus Stipp of sunhill technologies GmbH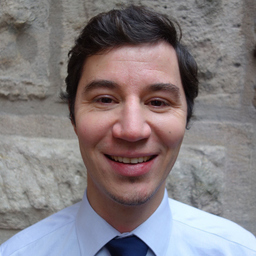 We will host an industry talk on "Hands-on Product Management: Challenges and Learnings" in AMOS, our agile methods course. The talk is free and open to the public.
by: Markus Stipp, sunhill technologies GmbH, a subsidiary of Volkswagen Financial Services
about: Hands-on Product Management: Challenges and Learnings
on: June 14th, 2017, 10:15-11:45 Uhr
at: FAU, Erlangen Süd, H10
as part of: AMOS
Abstract: With the rise of agile methods in software development and the lean startup movement in business, product management has evolved considerably from long development cycles to fast and lean iterations. Many organizations are struggling to implement these fast cycles into their daily business. This presentation will look at the role of product management, highlight some of the challenges and give key insights from hands-on product management.
Speaker: Markus Stipp has been building products for over 7 years. With his startup Netdosis he set out to provide validated medical information to pediatricians and built Germany's first database for off-label-use. As a freelance product manager he has supported startups and companies in the domains of biomedical engineering, medical devices, and banking. At sunhill technologies, Markus is responsible for TraviPay, the leading app for mobile parking payments in Germany.