Upcoming Talk: Dr. Holger Schmidt of msg systems AG on Kanban – Stop Starting, Start Finishing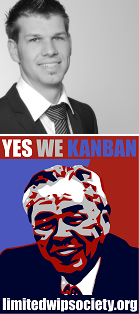 We will be host an industry talk on "Kanban – Stop Starting, Start Finishing" in AMOS, our agile methods course. The talk is free and open to the public.
by: Dr. Holger Schmidt, msg systems AG
about: Agile development for safety-critical products
on: June 17th , 2020, 10:15-11:45 Uhr
as part of AMOS
Abstract: Was hat die Autoproduktion mit der Steuerung von IT-Projekten zu tun? – Kanban, eine wirksame Methode zur Steuerung von IT-Projekten, hat seinen Ursprung in der Lean Production bei Toyota. David J. Anderson hat Kanban mit der Definition von fünf Kernpraktiken in die Software-Entwicklung übertragen. Der Einsatz von Kanban hat positive Auswirkungen auf die an einem Projekt beteiligten Stakeholder – wir zeigen wo Kanban ansetzt, um den Herausforderungen in klassischen IT-Projekten zu begegnen. Ein umfassendes Fallbeispiel veranschaulicht darüber hinaus, warum sich der Einsatz von Kanban als Management-Tool in IT-Projekten lohnt und wie die praktische Umsetzung in der Softwareentwicklung aussehen kann.
Speaker: Dr. Holger Schmidt, arbeitet als Abteilungsleiter bei der msg systems ag in Nürnberg. In Kundenprojekten ist er als agiler Coach und Consultant für die öffentliche Verwaltung (Public Sector) tätig. Seit 2012 beschäftigt er sich intensiv mit dem Thema Kanban zur Steuerung von IT-​Projekten und unterstützt Projekte als Kanban-​Trainer und -Coach. Unter anderem führte er erfolgreich Kanban in einem großen Projekt bei einem öffentlichen Kunden in Kombination mit dem V-​Modell XT ein.