Dr. Thomas Otter of Otter Advisory co-lecturing COSS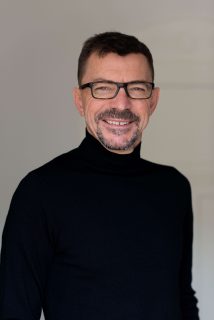 This semester, Dr. Thomas Otter of Otter Advisory will be teaching COSS, our course on Commercial Open Source Startups, with Prof. Dr. Dirk Riehle.
Dr. Thomas Otter of Otter Advisory writes:
Sometime ago Prof Dirk Riehle and I connected on Linkedin, via Ross Mayfield, who is now a product management leader at Zoom. We got talking about how software development is taught, and the need for product management as part of the curriculum. I see tremendous opportunity for German software companies, and I would really like to see more of them being really successful. Education is a key part of the ecosystem, so Dirk asked me to join him to teach part of his new course.

I spent several years leading the product team at SAP SuccessFactors, building new cloud products at significant scale (over 50 million users globally) . Before that I was at Gartner, the IT research company. Today I advise startups and scale up software companies in HRTECH how to build better products, and I guide the investors that fund them. I'm also on the board of two significant software companies.

I'm interested in helping develop the next generation of product managers and software companies , so this course looks like an ideal place to share my knowledge, engage with students, and who knows, perhaps witness the formation of Germany's next software success.
Dr. Otter, we look forward to having you!