Werkstudent:in Job in Product Management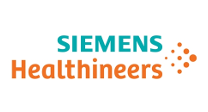 One of our alumnae (of PROD and AMOS) writes to us to let us know about a student job in software product management at Siemens Healthineers:
Es geht um unser globales Tool zur Vertriebsunterstützung für Optionen & Upgrades bei Siemens Healthineers. Es gibt viel zu tun! ? See https://jobs.siemens.com/jobs/238878.
Good luck! And don't forget to mention the product management education you got at our professorship!