Upcoming Talk: Ralf Spengler of ESE on Reach Your Sprint Goals by Reducing Dependencies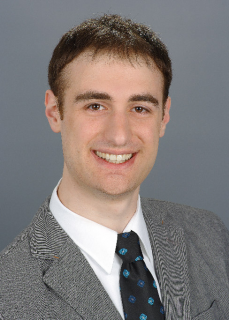 We will be hosting an industry talk on "Reach Your Sprint Goals by Reducing Dependencies" in AMOS, our agile methods course. The talk is free and open to the public.
by: Ralf Spengler, ESE
about: Reach Your Sprint Goals by Reducing Dependencies
on: June 21st, 2023, 10:15 Uhr
on: Zoom (link after registration)
as part of: AMOS
Abstract: When we work together in a team to reach a single common goal (e.g. a sprint goal), we get in danger of tripping over our own feet. The tasks to be done often have close dependencies on each other, and some of them seem to be blockers before we can start to work on others. But as a team, we should leverage of each and every single member to reach the goal. We should not get in a situation that someone must tell us daily, "I was not able to help us reaching the sprint goal because I'm blocked and did not find anything that I could help". In the daily business, you may also depend on people and resources outside the team. This talk aims to give guidance on how you can identify such dependencies early, how to reduce the risk that will block you and what you can do in case you are getting blocked.
Speaker: Ralf Spengler grew up in Nürnberg. After studying Molecular Science for 4 semesters, he switched to computer science at FAU. During and after this time, he worked for HEITEC AG in Erlangen as software engineer. Since 2018 he works for ESE – Engineering und Software-Entwicklung GmbH in Erlangen. During his professional life, he developed and tested software in agile teams for different branches as industrial automation, automotive and healthcare. A large part of the projects was for safety critical products. With his high affinity to automated testing and process knowledge he supports agile transformation.