Upcoming Talk: Dr. Andreas Nauerz of Bosch Digital on Modern Software Engineering Cultures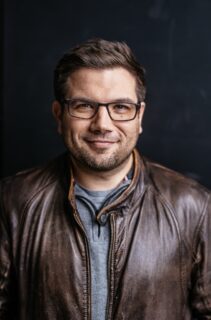 We will be hosting an industry talk on "Modern Software Engineering Cultures" in AMOS, our agile methods course. The talk is free and open to the public.
by: Dr. Andreas Nauerz, Bosch Digital
about: Modern Software Engineering Cultures
on: July 12th, 2023, 10:15 Uhr
on: Zoom (link after registration)
as part of: AMOS
Abstract: In today's fast-paced business environment, traditional organizations must constantly adapt to survive and thrive. Adopting an agile approach is mission critical to enable organizations to become more responsive, innovative, and customer-focused. It's even key to be able to attract and retain talent and provide the right environment for them to prosper and perform. However, such a transformation requires much more than just implementing new practices or processes. It requires an holistic approach that encompasses a clear vision and goals, leadership commitment, and, most importantly, the right agile culture and mindset. In this keynote, we will share experiences and best practices from our own digital transformation journey at Bosch Digital addressing various challenges and benefits.
Speaker: Andreas has studied Computer Science and Law and holds a PhD in the former. Since January 2023, he is Executive Vice President Products and Innovation of Bosch Digital. Additionally, he is Chief Expert Distributed & Cloud Computing. Previously, he was CEO & CTO of Bosch.IO. Andreas started his career at Bosch in 2019 in Corporate Research. Prior to that, he has been working for IBM's Cloud division where he was a Program Director (OM) & Senior Technical Staff Member (STSM), primarily for IBM's serverless solution IBM Cloud.