Upcoming Industry Talk on Agile Experiences and Scaling Scrum by Andreas Gärtner and Katharina Müller of Senacor Technologies AG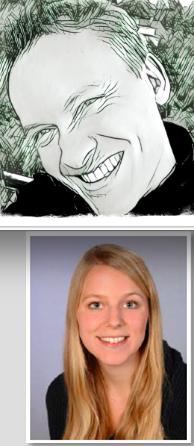 We will host an industry talk on "Scaling Scrum (or how to pimp up a simple concept) in AMOS, our agile methods course. The talk is free and open to the public.
by: Andreas Gärtner and Katharina Müller, Senacor Technologies AG
about: Scaling Scrum (or how to pimp up a simple concept)
on: June 27th, 2018, 10:15-11:45 Uhr
at: H4 (Martensstraße 1, 91058 Erlangen)
as part of: AMOS
Abstract: Scrum has been the agile methodology of the last decade and will accompany us for the years to come. But not only small startups are employing the concept, also more and more large companies are choosing Scrum as their primary way of doing software development projects. As projects in those companies tend to be pretty complex and are influenced by numerous stakeholders, different approaches (SAFe, DAD, LeSS, ..) have been proposed to implement Scrum on a larger scale. The presentation will not go into technical details of those approaches but rather give a critical view on the common problems and pitfalls when going down that road by recounting practical experiences.
Speaker: Andreas Gärtner graduated in Computer Science at a time where Java just began to overtake C++, Object Orientation was the only relevant architectural concept and nobody questioned the rule of Relational Database Systems. Scrum had been a term only known to hard-core Rugby fans. Today Andreas is a partner at Senacor Technologies and has experienced how the (IT-)world has changed. Being a long-year product owner in an agile software development project, Andreas is able to share his rich experience in that area.
Katharina Müller graduated in Computer Science not that long ago as a former IIS student at FAU. Through the AMOS Project she came in contact with Senacor and started working there as IT Business Consultant in May 2017. After working in two projects in Munich, she is now back in Nurember actually working in an agile team. As part of a scrum team she can provide insights about the realization of scrum in a well established company, talk about challenges and opportunities of being agile and is looking forward sharing her experiences with you.