Upcoming Industry Talk on Scaling Agile Methods by Carolin Rubner of Siemens Corporate Technology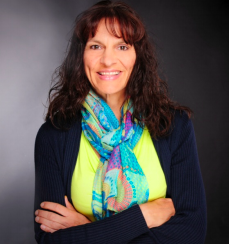 We will host an industry talk on "Scaling Agile Methods" in AMOS, our agile methods course. The talk is free and open to the public.
by: Carolin Rubner, Siemens Corporate Technology
about: Scaling Agile Methods
on: July 4th, 2018, 10:15-11:45 Uhr
at: H4 (Martensstraße 1, 91058 Erlangen)
as part of: AMOS
Abstract: Digitalization raises the need for continuous innovation. We experience the technology push of getting access to customer and usage data in combination with unlimited and cheap computing power. In addition we have the market pull by the customers demanding business agility, rapid product innovation and everything is moving more and more towards software. How do we speed-up industrial Digitalization by embracing modern IT technology and methods? The answer is industrial-grade DevOps. One of the main ingredients of iDevOps is scaled Agility. There are a number of frameworks available for scaling Agile. We look at the principles and how some of the frameworks support industrial challenges.
Speaker: Carolin Rubner is Module Lead at Siemens Corporate Technology in Erlangen, Germany. She has worked 22 years with Siemens with nearly all verticals. Currently she leads siemens-wide concepts and demonstrators for Development Efficiency and industrial-grade DevOps within the Company Core Technology Software System and Processes.