Alexander Kaden on Continuous Integration (CI) – Herausforderung eines polyglotten Softwareprojektes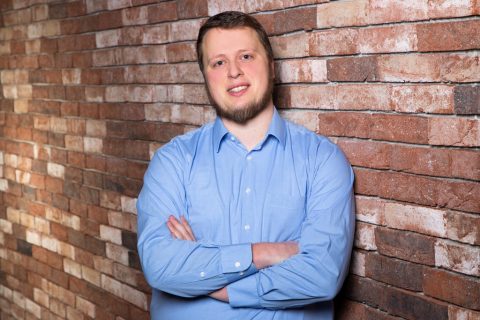 On July 1st 2020, we were happy to have Alexander Kaden of codemanufaktur GmbH on Continuous Integration (CI) as part of the AMOS Projects. Alexander is a Senior Java Developer & Software Architect in codemanufaktur. He was joined by Anne-Kristin Schramm who leads the company's recruitment and university engagement.
Abstract: Moderne Software besteht heutzutage selten aus einer monolithischen Komponente, entwickelt mit einer Programmiersprache allein. Die Spannbreite geht von Embedded-Komponenten bis hin zu Microservices oft sogar innerhalb eines einzigen Projekts.

Um die daraus resultierende Komplexität in den Griff zu bekommen und dabei gleichzeitig Qualität, Termintreue und die Kundenanforderungen zu erfüllen, müssen die Arbeitsprozesse und technischen Rahmenbedingungen genau aufeinander abgestimmt werden. Traditionelle Softwareentwicklung wird deshalb in eine neue Herangehensweise transformiert, die eher einer "Softwarefabrik" ähnelt.

Wir geben den Studierenden einen Einblick in unsere Lösungen für obige Probleme und erläutern zudem, welchen Stellenwert SCRUM, DevOps und andere "Buzzwords" bei der codemanufaktur einnehmen, um den Kundenauftrag effektiv zu erfüllen.
The slide deck is available for download here.