Getting a Doctoral Degree in Germany (Video, Slides)
Following-up on last week's online presentation on how to get a doctoral degree (Doctor title, Ph.D.) in Germany, below please find a pre-recoded video of the session.
In addition, you might want to browse the slides, however, the video provides significantly more content than just the text.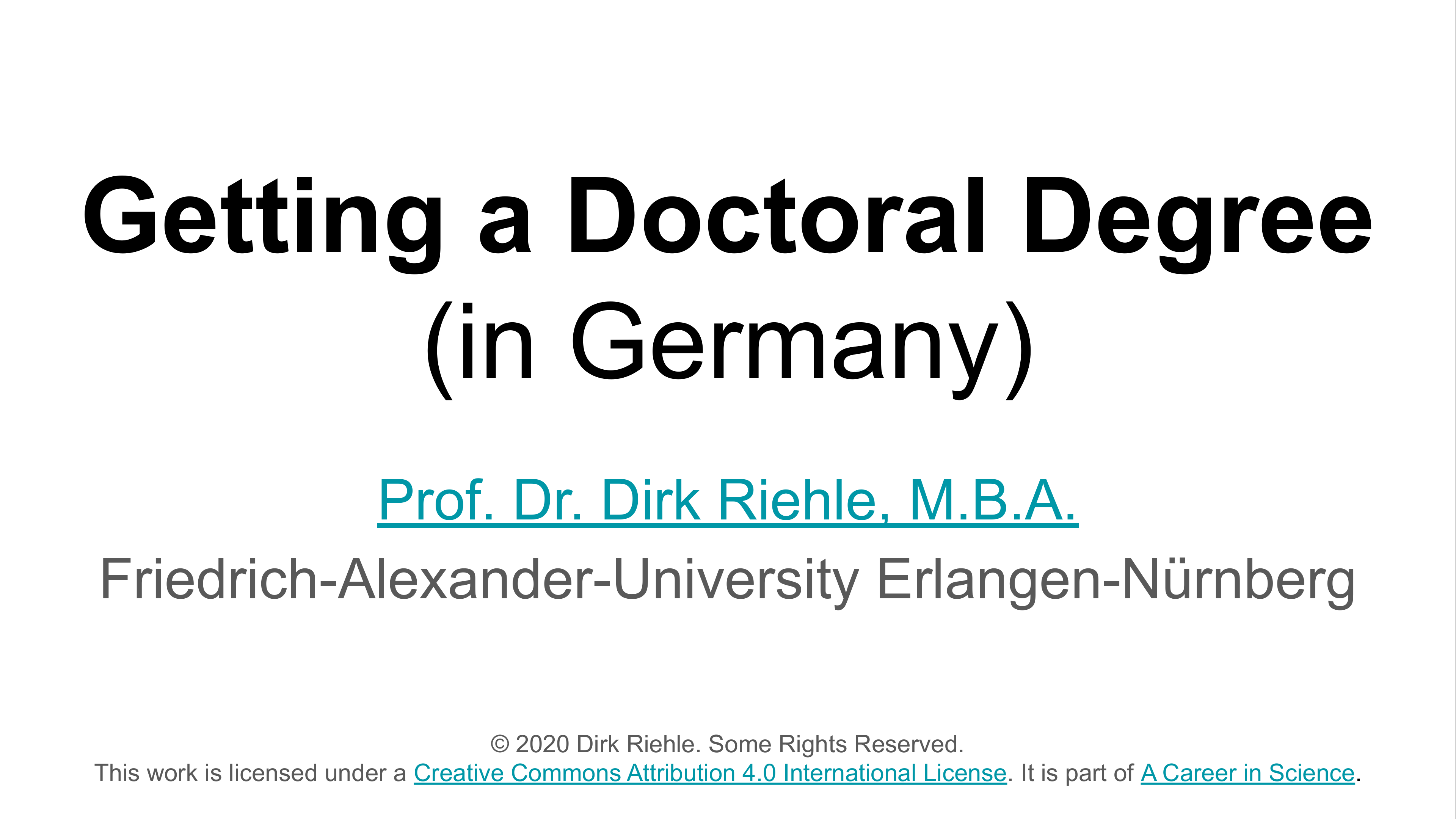 Enjoy! And did I say that we are hiring, both for research positions while studying for a Master's degree as well as for full employment as a doctoral student?