Upcoming Talk: Dr. Thomas Otter of Otter Advisory GmbH on Software Product Management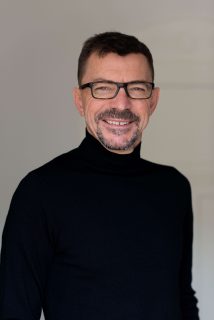 We will host an industry talk on "Software Product Management" in COSS, our course on Commercial Open Source Startups. The talk is free and open to the public.
by: Dr. Thomas Otter, Otter Advisory GmbH
about: Software Product Management
on: December 23rd, 2020, 10:45-11:45 Uhr
on: Zoom (link after registration)
as part of COSS
Abstract: This session w
ill explore the role of product management, and explain why it has become one of the most desirable, highly paid and challenging roles in modern software organizations, from start-ups to mega-vendors. We will explore what does good product management look like today, what skills and tools do product managers need, and we will look at examples of where product managers have succeeded and failed.
Speaker: Dr. Thomas Otter has always been curious about the intersection between technology, business and people. It has shaped his career and academic efforts for the last 30 years. Today, he's advising leading and emerging enterprise HRTECH vendors and their investors, guiding them to build better products and be more successful. He relies on the wisdom of his past experience, his network, and his relentless curiosity to research and learn new things. He led the product team that scaled SAP SuccessFactors to run over 50 million users, and become one of the largest HRTECH vendors. At Gartner, he drove the HRTECH research agenda that helped shape the industry.

Dr. Thomas Otter completed his PhD at the Karlsruhe Institute of Technology. He explored how law is and isn't built into enterprise software. He also holds an LLM in computer law from Strathclyde University and a Post Grad Diploma in HR from the University of the Witwatersrand. He is a non-executive director of Headhunter (NASDAQ:HHR) and Immedis, and a Fellow of the British Computer Society.