Upcoming Talk: Daniel Humberg of SAP SE on Scrum Reality Check – Learnings and Pitfalls from adopting Agile at SAP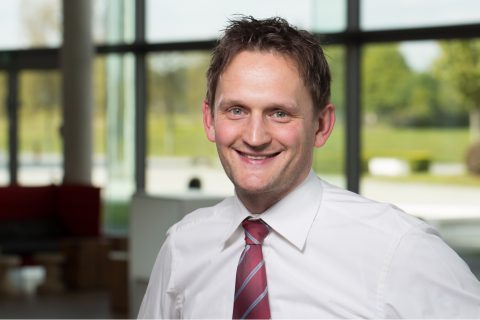 We will be hosting an industry talk on "Scrum Reality Check – Learnings and Pitfalls from adopting Agile at SAP" in AMOS, our agile methods course. The talk is free and open to the public.
by: Daniel Humberg, SAP SE
about: Scrum Reality Check – Learnings and Pitfalls from adopting Agile at SAP
on: June 30th, 2021, 10:15-11:45 Uhr
on: Zoom (link after registration)
as part of: AMOS
Abstract: Scrum has become the de-facto standard working model for software development. From start-ups to global enterprises, from machine learning projects to web shops – agile principles are all around. While the key agile practices are easy to understand and quick to learn, it is not easy at all to do Scrum "the right way". Furthermore, Scrum is quite flexible and can be adjusted to a team's need (inspect and adapt). However, this also means that there are many things that can go wrong when adopting and adapting this methodology. In the talk, I will share learnings and observations from more than 10 years of using agile development methodologies in various roles. This is not a theoretical session but more likely a list of "15 mistakes you should avoid when using Scrum in software development projects".
Speaker: Daniel Humberg is a Development Manager at Europe's biggest software company SAP SE. He works for The Tools Team. He was among the early adopters of Scrum at SAP in 2006 and has followed agile principles ever since. He worked in various Scrum-related roles such as Scrum Master, Product Owner and Scrum Mentor throughout his 17 years at SAP. In the team that he is leading since 2014, Scrum is used consistently and the 3 Scrum teams in his organization are working with other Scrum teams in a Scrum-of-Scrum setup. Other focus topics as Development Manager are usability of internal tools, automating release and compliance processes and "fighting corporate craziness". He holds a diploma in Business Information Systems from the University of Siegen, studied at the University of Växjö, Sweden and worked for the Fraunhofer Institute for Applied Information Technology in St. Augustin, Germany before joining SAP SE. He is married, has three kids and in his free time, enjoys building things out of driftwood.