Upcoming Talk: Dan-Alexander Levien of Audi AG on Open Source Software – The Operational Perspective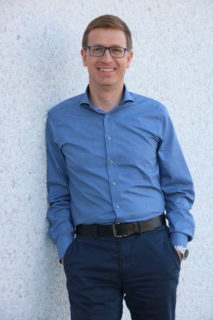 We will be hosting an industry talk on "Open Source Software – the operational perspective" in AMOS, our agile methods course. The talk is free and open to the public.
by: Dan-Alexander Levien, Audi AG
about: Open Source Software – The Operational Perspective
on: July 20th, 2022, 10:15-11:45 Uhr
on: Zoom (link after registration)
as part of: AMOS
Abstract: The concept of creating open source software is not just brilliant – it is a mind changer, basis for cooperative collaboration, accelerator for innovation, and a good mindset for a better future. Anyway, the world of open source has structures, governance and is far away from being the a virtual wild west. This talk provides basics about legal aspects of open source software, i.e. its upsides, downsides and offers concepts to use open source software in a compliant way.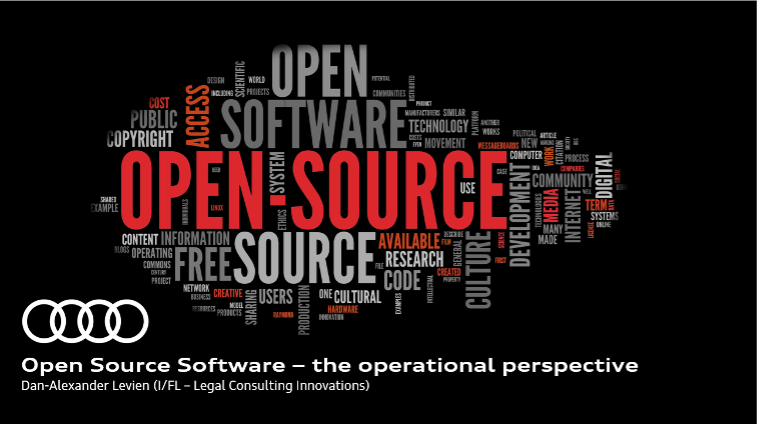 Speaker: Dan-Alexander Levien has been active with AUDI AG since 2001 as a legal counsel and in-house counsel. As head in the department legal services at AUDI AG, he and his team advise on IT law with a special focus on open source software. He is innovator, concept creator and product owner of the Audi Open Source Diagnostics 1.0 & 2.0 (a licence management and clearing system for open source software licenses) and other legal tech tools by Audi. Additionally, he is advising as systemic coach, strategy consultant and mediator.