Opened AMOS Project Registration (For a Week)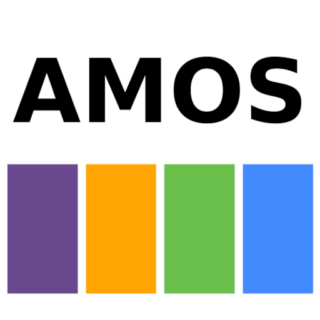 Dear (AMOS-PO, AMOS-SD, AMOS-SM, COACH) students:
Thank you for your interest in the AMOS project. Please read this email carefully.
We are happy to announce our most interesting (and also most ambitious) projects yet. You can find the descriptions of the available projects for this coming semester in the project description field at https://amos.uni1.de tab Index. It is a set of one-page descriptions, one file for each project, possibly with added materials. Please read them carefully; you'll have to rank order the projects you'd like to take and feel comfortable taking part in.
To apply for the course please fill out this registration form where you tell us more about your interests and specifically "the one" project you would like to take this semester.
https://forms.gle/DHzpFh4A1wWjLKHfA
The form will be open from Oct 6th to Oct 13th EoB and it does not matter when you submit your interest declaration. So no hurries as long as you meet the window.
Please note that while teams are large (nine students usually), we will (we have to) grade you individually. The size of your team does not matter to your grade. That said, a fun, engaged, and focused team probably propels everyone forward. It is important to me to be clear: This is a hard project, and not for slackers. Our grading makes sure you can't hide behind other students, you will have to put in the hours commensurate with the ECTS you want to earn.
AMOS has a class session, Wed 10:15-11:45am and an "exercise" session a.k.a. the team meeting, Wed 12:30-2pm, every week. Team meetings are mandatory; you cannot skip them. The following logical weeks have mandatory class session participation: Weeks 1, 4, 7, and 14; see the tab Schedule at https://amos.uni1.de
We will close the course registration form on Oct 13th EoB and create the teams from your preferences over the following weekend. Hopefully by Monday, first day of classes, you will know if you got a seat in a project team.
With kind regards, Dirk Riehle